Poly-Cotton Stretch Fabric
Teflon™-coated, stain/water resistant stretch fabric, for your wet, dirty & demanding circumstances.
A front zippered vent which doubles as a pocket and rear centerline ventilation. You keep cool without sacrificing fabric durability.
No pocket limitations on your new favorite button-up. Featuring dual chest pockets, a front zippered pocket, pen pocket and giant rear stash pocket.
Purposefully Multi-Functional
Built for you to move in, but still look great. Dress it up or beat it, it is a true "from the jobsite to campsite" shirt. Just save the clean one for date night.
What button-up allows you to sweat on the job, but keeps you cool and looking professional while not sacrificing fabric weight, durability and pocket features?
The Thunderbolt Shirt was designed to cover all your bases. With performance features like a Teflon™ coating, making this shop shirt stain and water-resistant, you stay fresh while working hard.
The front and rear ventilation makes this shirt a dream to wear on the job, keeping you fresher, longer. No more unprofessional sweat stains because the sweat stays on body and doesn't seep through, the vents then cool you off as the air passing through evaporates it, exactly as it was intended.
Many of us don't stop there when the workweek is done we get out and play. Whether it is a long weekend in the Sierras or a quick trip to Ocotillo the poly-cotton stretch fabric can handle what you throw at it. Our multi-purpose vented chest pocket not only allows for interior breathability but is also quick-access storage.
The 5 pockets on this shirt include a huge rear stash pocket which is perfect for a pair of gloves or any large items you wouldn't normally be able to carry with you.
Dress it up or beat it up, this shirt can be worn in the shop, on the trail, or at the meeting. Extremely versatile for all your needs.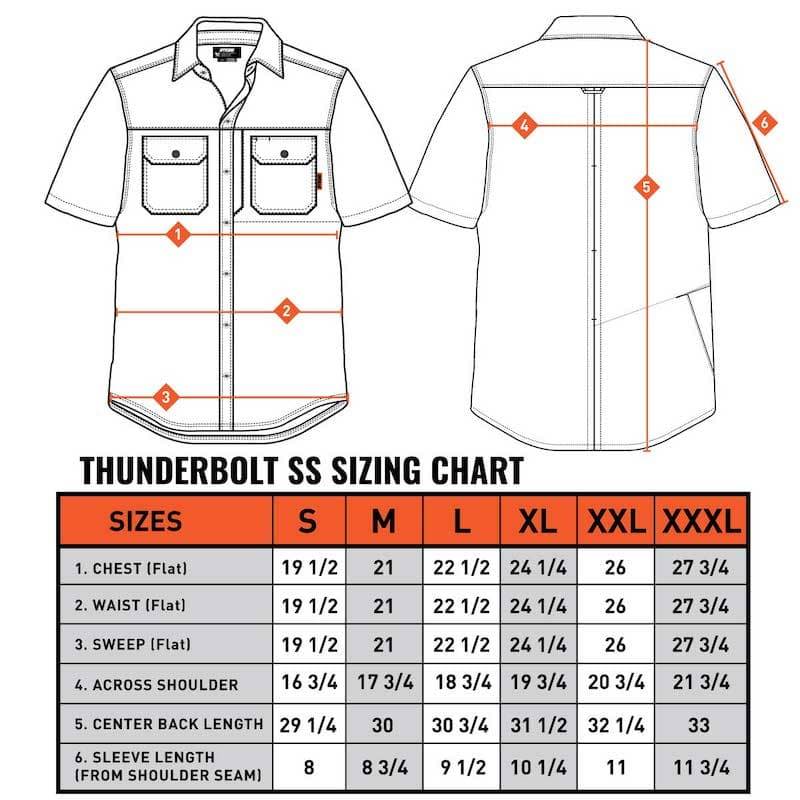 Reviews
Customer Reviews
Write a Review
Ask a Question
Best quality shirt Ive ever had
Awesome quality, great fit. Love this shirts!
Very well made shirt. Size
Very well made shirt. Size is perfect, not excessively baggy like other similar brands. The material is strong yet it stretches when you need it. All pockets are ample size. The rear pocket I did not think I would use. Turns out I use it quite a bit. Thanks OTG for making such a high quality shirt. I will definitely be purchasing more.
Quality is great and well
Quality is great and well worth the price.
nice
Fabric is tough material for work and fit like a glove
Awesome Features
I use this shirt for work as an automotive tech and I love the durability and pocket placements. Material is thick which makes it durable but runs a bit hot for summer days.